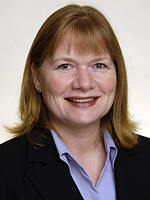 Principal Investigator
University of Toronto
Susan Bondy is an Associate Professor in the Dalla Lana School of Public Health at the University of Toronto. She is also Program director for the MPH in Epidemiology. Dr. Bondy received her MSc in Epidemiology and Biostatistics from the University of Western Ontario and PhD in Epidemiology from the University of Toronto. Her areas of research include: monitoring of alcohol and tobacco use and public opinions on tobacco control policies; psychoactive substance use and associated health problems; and health services research, particularly in the areas of mental health and addiction, as well as cancer detection and treatment. She has experience training graduate students and public health professionals in the analysis and use of survey methods and data in population health. Her research activities related to tobacco include the Ontario Tobacco Survey (a cross-sectional survey and panel study of smokers), as well as policy intervention studies and research on the impact of pharmaceutical therapies for cessation.
Competing Interest Statement
Susan Bondy, OTRU Principal Investigator, is an Associate Professor in the Dalla Lana School of Public Health at the University of Toronto. Dr. Bondy has had no relationship with the tobacco industry. She has been an investigator for the Smoking Treatment for Ontario Patients (STOP) Study, in partnership with Johnson & Johnson, maker of nicotine replacement products. She has received research funds from the US National Institute of Alcohol Abuse and Alcoholism (NIAAA), the Canadian Institutes of Health Research (CIHR), the Canadian Tobacco Control Research Initiative (CTCRI) and the Canadian Cancer Society (CCS). She has performed contracted work for the Public Health Agency of Canada, the College of Physicians and Surgeons of Canada, the Canadian Public Health Association, the Canadian Stroke Network, and other public health-related agencies, none of which represent a conflict with her tobacco control research or public health interests. She has also received grant review honoraria from the Workplace Safety and Insurance Board, the Alberta Cancer Board and other non-profit agencies.
Selected Publications
Bondy SJ, Victor JC, Diemert LM, Mecredy G, Chaiton M, Brown KS, Cohen JE, McDonald PW, Ferrence R, Garcia J, Selby P Schwartz R. Transitions in Smoking Status Over Time in a Population-Based Panel Study of Smokers. Nicotine & Tobacco Research. 2013 Feb 12. [Epub ahead of print] [ PMID: 23231826]
Bondy SJ, Bercovitz KL, Hike up yer skirts, and quit: What motivates and supports smoking cessation in builders and renovators. International Journal of Environmental Research and Public Health 2013 Feb 4;10(2):623-37 [PMID: 23380914]
Bondy SJ, Diemert LM, McDonald P, Victor JC, Cohen J. Assessing the reach of nicotine replacement therapy as a preventive public health measure. Chronic Diseases and Injuries in Canada  2012 Dec;33(1):19-28. [PMID: 23294918]
Diemert LM, Bondy SJ, Brown KS, Manske SR. Young adult smoking cessation: what predicts success? American Journal of Public Health [MS# AJPH-20123817, accepted April 28, 2012]
Krstev S, Marinković J, Kocev N, Simić S, Bondy S. Prevalence and predictors of smoking and quitting during pregnancy in Serbia: results of a nationally representative survey. International Journal of Public Health [Epub ahead of print. 2011; Sep 16.]