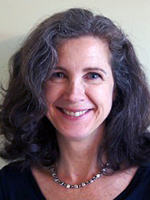 Project Lead
University of Toronto
155 College Street
Toronto, ON
M5T 3M7
Phone: (416) 978-8137
Fax: (416) 946-0340
Dr. Pamela Kaufman is a Scientist with the Ontario Tobacco Research Unit and Assistant Professor in the Dalla Lana School of Public Health at the University of Toronto. She has been working in tobacco control at OTRU since 2000. Her research interests include exposure to tobacco use in outdoor spaces and multi-unit housing, and the impact of smoke-free policies on smoking behaviour. Pam is a member of the Smoke-Free Ontario Scientific Advisory Committee, and chaired the SFO-SAC 2.0 Protection Working Group.
Current and Recent Projects
OTRU's online course Tobacco and Public Health: From Theory to Practice
Knowledge and Evaluation Support
Evaluation of the Ontario workplace cessation demonstration project
Analysis of secondhand e-cigarette aerosol compounds in an indoor natural setting
Evaluation of the Youth Advocacy Training Institute (YATI)
Smoke-free policies in affordable housing in Canada
Selected Publications
Kennedy RD, Ellens-Clark S, Nagge L, Douglas O, Madill C, Kaufman P. A smoke-free community housing policy: Changes in reported smoking behaviour. Findings from Waterloo Region, Canada. Journal of Community Health 2015; 40(6):1207-1520.
Zhang B, Haji F, Kaufman P, Muir S, Ferrence R. 'Enter at your own risk': A multi-method study of air quality and biological measures in Canadian waterpipe cafes. Tobacco Control 2013; 24(2):175-181.
Kaufman P, Borland T, Luk R, Schwartz R. Evaluation of Workplace Cessation Demonstration Projects-Construction Organizations. OTRU Evaluation News. Ontario Tobacco Research Unit, May 2015.
Kaufman P, Zhang B, Bondy SJ, Klepeis N, Ferrence R. Not just "a few wisps": Real-time measurement of tobacco smoke at entrances to office buildings. Tobacco Control 2011; 20(3):212-218.
Kaufman P, Griffin K, Ferrence R, Cohen J, Perkins N. Smoking in urban outdoor public places: Behaviour, experiences and implications for public health. Health and Place 2010; 16(5):961-968.