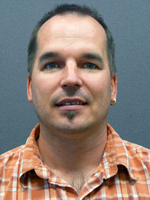 Project Lead
Dalla Lana School of Public Health
155 College Street
Toronto, ON
M5T 3M7
Phone: (416) 978-0418
Fax: (416) 978-5824
Dr. Shawn O'Connor is a recognized expert in the surveillance of tobacco control outcomes. At OTRU, Shawn leads the Strategy Monitoring working group, which produces an annual report detailing progress of the Smoke-Free Ontario Strategy. Shawn has also led the development of the Tobacco Informatics Monitoring System (TIMS) an innovative web-based data portal designed to enhance the use and adoption of risk-factor indicators by public-health stakeholders. His current research focuses on the tobacco industry, with an emphasis on how packaging is used to promote industry products.
Current and Recent Projects
Selected Publications
Savelli M, O'Connor S, Di Sante E, Cohen J. Packaging digital culture to young smokers. Tobacco Control. 2015 May;24(3):303-5.
Dubray J, Schwartz R, Chaiton M, O'Connor S. The Effect of MPOWER on smoking prevalence. Tobacco Control 2015 Nov;24(6):540-2.
Schwartz R, Dubray J, Philipneri A, Chaiton M, O'Connor S. Evidence for Developing and Implementing Cessation Services . In: Els C, Kunyk D, Selby P, editors. Disease Interrupted: Tobacco Reduction and Cessation. Charleston: CreateSpace; 2012.
O'Connor S, Philipneri A. Monitoring tobacco control outcomes: the unintended consequences of target selection. Canadian Journal of Program Evaluation 2009;24(3)Special Issue:25-38.
Manske SR. Maule C, O'Connor S, Lovato CY, Harvey D. A call for action to support best practices in evaluation of comprehensive tobacco control evaluation strategies. Chronic Diseases in Canada 2003 Winter;24(1):32-7.