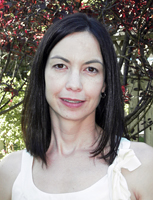 Research Officer
Centre for Addiction and Mental Health
33 Russell Street
Toronto, ON
M5S 2S1
Phone: (416) 535-8501 ext. 36578
Fax: (416) 595-6068
Lori Diemert has an MSc in Health Studies from the University of Waterloo and a Bachelor of Education from the University of Windsor. She has been a Research Officer at the Ontario Tobacco Research Unit since 2003. Lori has contributed to developing indicators and measures for monitoring the performance of tobacco control programs, and coordinated the Ontario Tobacco Survey, a large longitudinal study of smokers and cross-sectional study of non-smokers across Ontario. She provides research and evaluation expertise to support tobacco control programming in Ontario and OTRU's online tobacco course.
Current Projects
Evaluation Guidance & Support to PHUs and TCANs
Past Projects
Performance Indicators
Ontario Tobacco Survey
Strategy Evaluation
Effectiveness and Cost Effectiveness of Cessation Services
Selected Publications
Mecredy GC, Diemert LM, Callaghan RC, Cohen JE. Association between use of contraband tobacco and smoking cessation outcomes. Canadian Medical Association Journal 2013; 185(7): E287-E294.
Diemert LM, Bondy SJ, Brown KS, Manske SR. Young adult smoking cessation: predictors of quit attempts and abstinence. American Journal of Public Health 2013; 103(3): 449-453.
Bondy SJ, Victor JC, Diemert LM, Mecredy GC, Chaiton M, Brown KS, Cohen JE, McDonald PW, Ferrence R, Garcia JM, Selby P, Schwartz R. Transitions in smoking status over time in a population-based panel study of smokers. Nicotine & Tobacco Research 2013; 15(7): 1201-1210.
Diemert LM, Cohen JE, Bondy SJ, Callaghan RC, Ferrence R, Garcia J, Schwartz R, Selby P.  Smoking low-cost cigarettes: disparities evident. Canadian Journal of Public Health 2011; 102(1): 73-74.
Diemert LM, Bondy SJ, Victor JC, Cohen JE, Brown KS, Ferrence R, Garcia J, McDonald P, Selby P, Stephens T. Efficient screening of current smoking status in recruitment of smokers for population-based research. Nicotine & Tobacco Research 2008; 10(11): 1663-1667.
View a complete list of Lori Diemert's publications in the OTRU Library