OTRU evidence-based publications serve a variety of information needs:
The most recent OTRU publications are listed below.
You can find our publications by browsing All OTRU Publications (by year/type of report) or by choosing options on the righthand sidebar: search by type of publication, or search by topic area. Choosing one of these options will display a list of all relevant publications.
You can also search our publications using the general website search on the top right. OTRU publications, books and journal articles by staff members are found in the Online Library catalogue.
Strategy Monitoring Report: January 2015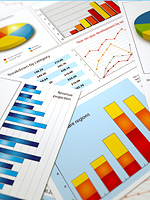 2014 Smoke-Free Ontario Strategy Monitoring Report
Full Report | Executive Summary
Authors: OTRU
Date: January 2015
The Smoke-Free Ontario Strategy Monitoring Report finds tobacco use among grade 12 youth remains steady at 6%, but smoking use among young adults remains high.
These are some of the findings highlighted in this year's Strategy Monitoring Report. This report presents evaluative information about the activities and results of the Smoke-Free Ontario Strategy and describes Strategy infrastructure and interventions, analyzes population-level changes, and explores the contributions of interventions. Read more… Full Report | Executive Summary
Other Recent Publications
Knowledge & Evaluation Support Update (Volume 8 Number 3)
This newsletter is the third of a series of four from OTRU's Knowledge and Evaluation Support Team for 2014-2015. It outlines OTRU's knowledge and evaluation support services for Ontario's Public Health Units, Tobacco Control Area Networks, and other tobacco Transfer Payment Agencies. Read more…